When it comes to ideal partnerships, Kate's Real Food–creator of organic energy bars and bites–tops our list. This exciting brand shares our values and our love for healthy foods. Over the last several years, Kate's has expanded across the country into stores like Whole Foods, Giant, and more. And now they've found their place in the skies onboard Delta Airlines flights. So we want to shed light on Kate's Real Food and its great-tasting products.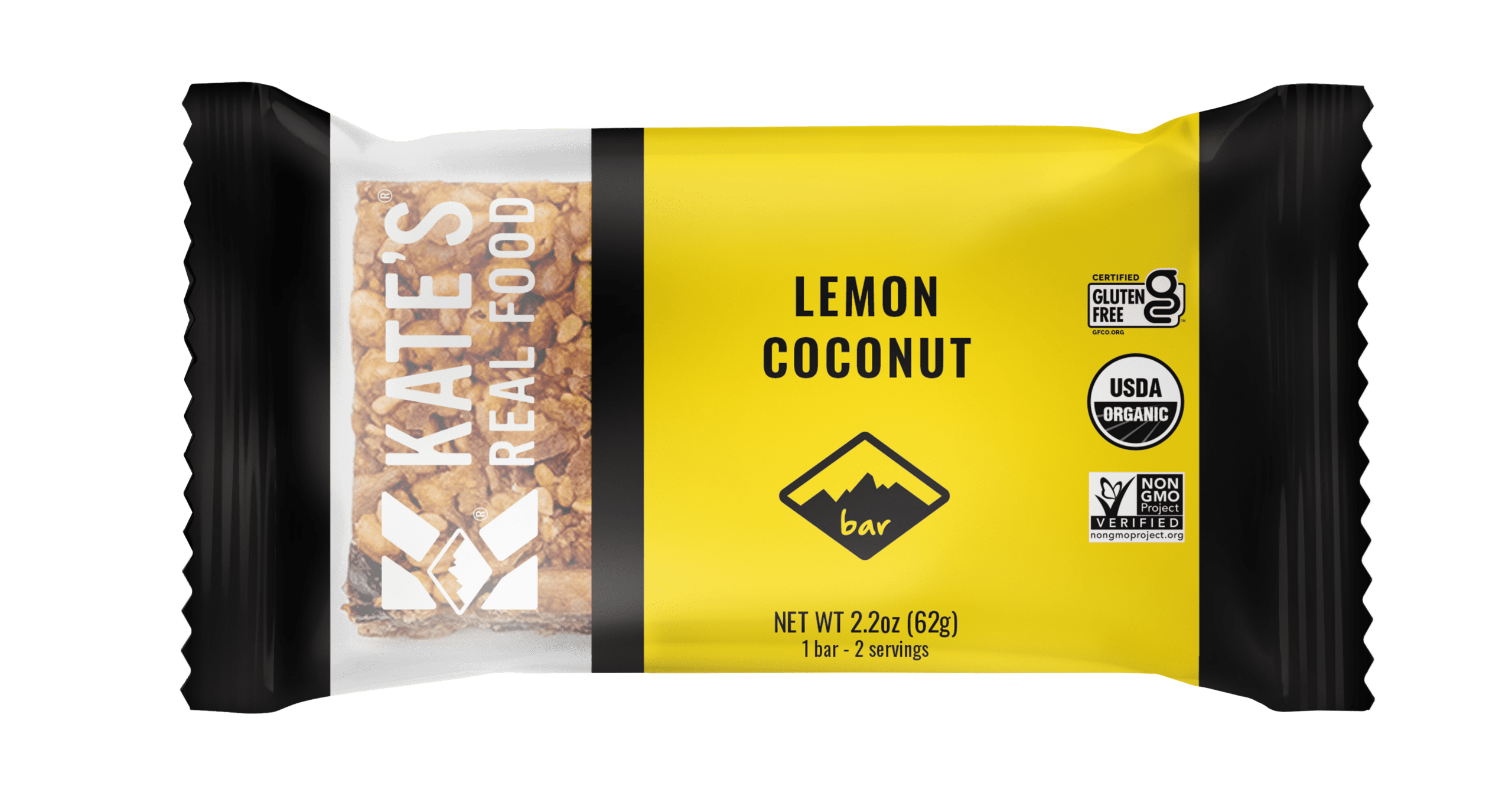 The brand
Kate's Real Food started in Jackson, Wyoming by–you guessed it–Kate. When Kate Schade moved west in search of adventure, she needed healthy foods to fuel her outdoor pursuits. Though she searched for pocket-sized products that fit these criteria, she couldn't find what she was looking for. So she decided to make her own. 
Kate's Real Food has maintained its original values–which, according to Kate, look something like this:
My passion for organic food and simplicity developed at a really young age. My Mom grew up on a family farm in NY that was passed on through generations spanning over 200 years. As an adult, I worked for a farm in Victor, ID called Cosmic Apple Gardens that really helped shape my perspective on food, caring for animals and our land, and the importance of soil health and organic agriculture. 
Like The Organic Snack Company, Kate and her brand prioritize organic food and sustainable practices. So when we started manufacturing Kate's products, it was a perfect fit.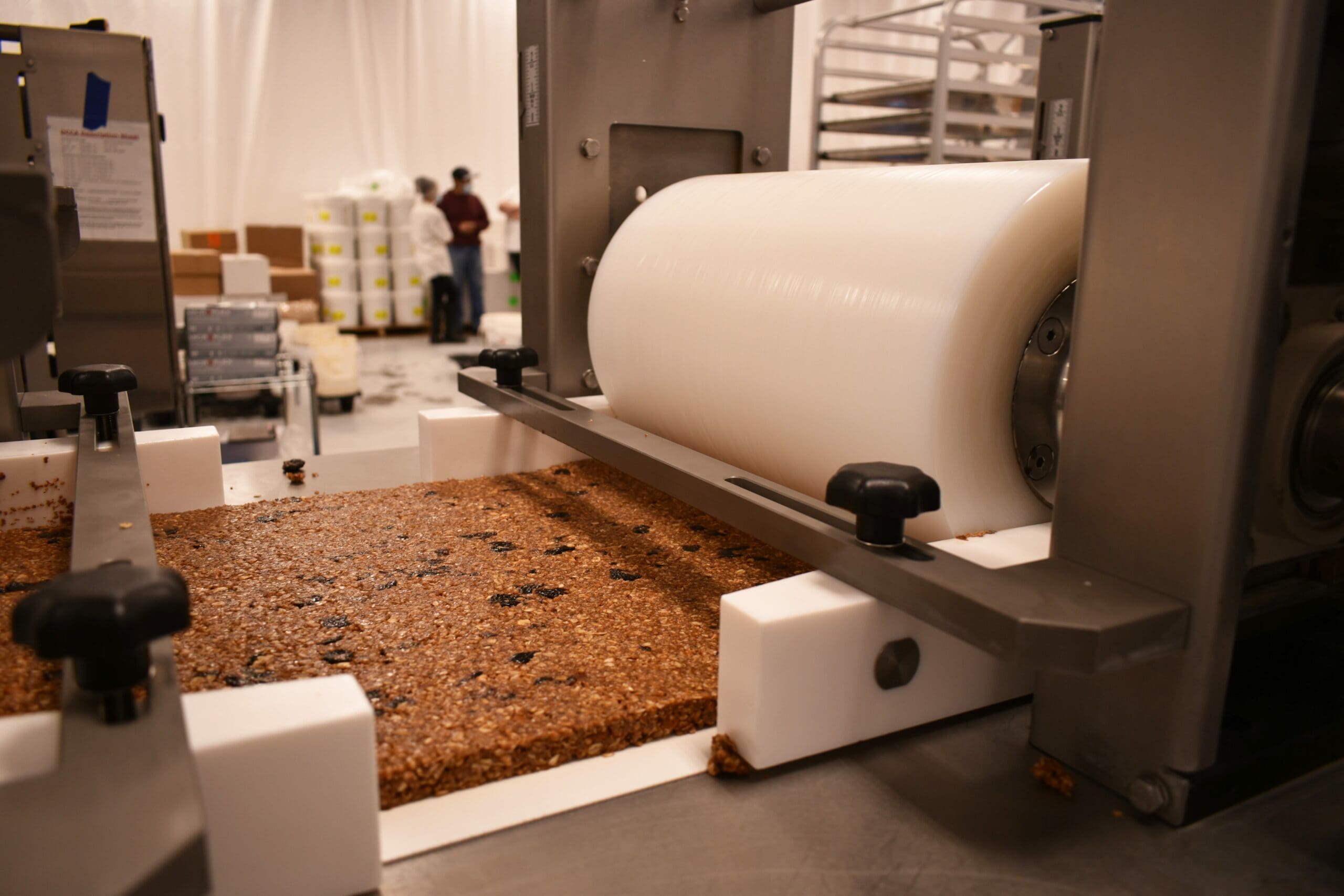 The products
Kate's Real Food products are all made using certified organic ingredients, fueling you with food that's good for your body. Though Kate's began with one bar flavor, they currently have seven:
Peanut Butter Milk Chocolate

Peanut Butter Dark Chocolate

Dark Chocolate Cherry & Almond

Peanut Butter Hemp & Flax

Dark Chocolate Mint

Lemon Coconut

Mango Coconut

Oatmeal Cranberry & Almond
And they also have three flavors of bites:
Peanut Butter Dark Chocolate

Peanut Butter Hemp & Flax

Dark Chocolate Cherry & Almond
Kate's has a diverse product line–meaning there's something for everyone. But these products are more than just healthy snacks. When the brand describes its recipes, they sound less like food and more like a food experience:
To provide you with sustainable, long-lasting energy, we begin every recipe with creamy, organic almond or peanut butter. We then mix in our delicious USDA-certified organic oats and brown rice crisps that give our bars their unique texture. And of course, for the perfect balance of natural sweetness, we fold in our USDA-certified organic honey.
Kate's products are all certified organic, non-GMO, and gluten-free (learn more about our certifications here). So you can feel confident that every bar and bite is filled with great-tasting, good-for-you ingredients. As for the manufacturing process? The entire Kate's product line is manufactured in our Bedford facility using sustainable practices.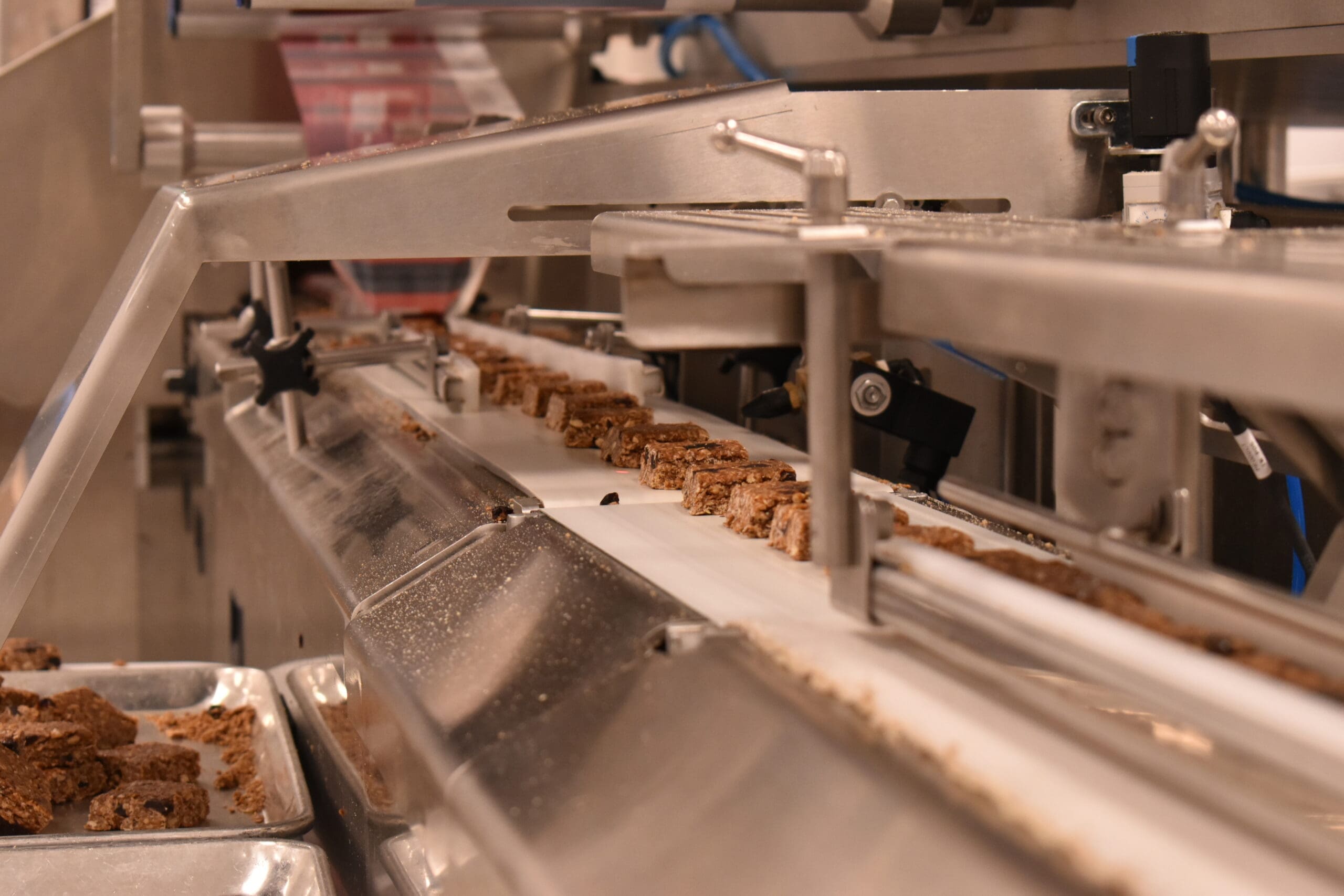 We're proud to manufacture for Kate's Real Food–a company that shares our values and vision for a healthier future. And through our partnership, we can both contribute to the better-for-you movement. Looking for more information on healthy eating? Then follow our blog to learn about The Organic Snack Company, quality food choices, and more.